WHERE THOUGHTS CAN SOAR FREE
hartmanns is a modern business platform, a place of encounter, and a venue for hire at the heart of Munich. For executives, opinion-shapers and visionaries who believe in the power of a change of perspective, hartmanns provides a secluded, sensitively designed space where in-depth exchanges of ideas and urban networking can develop, plus a spacious rooftop garden overlooking Munich's major landmarks as the perfect place to unwind.
LET'S GET DIGITAL
WE STREAM YOUR EVENT!
Dear hartmanns Community,
At our conference location, we continue to pursue the vision of enabling business meetings, panels and talks to take place within a creative environment. Our newly opened streaming studio takes your hartmanns event directly into the homes of your attendees and participants. To achieve this, we call on our experienced long-term technology suppliers and work with a full service partner.
Our innovative services enable you to hold your planned events and communicate them to a broad group of attendees. Our inspiring setting is also an ideal alternative to large-scale events and trade shows. The professional camera system captures video footage in crystal-clear full HD quality, while state-of-the-art technology allows your guests to stream the event on any mobile device or their PC. Our 1000-Mbit connection delivers smooth, top-quality transmission with unlimited reach. These services are complemented by our cutting-edge video conferencing system, which supports digital meetings and is included in the room hire.
Contact us - we look forward to many exciting encounters and fascinating streams!

The hartmanns-Team
WELCOME TO HARTMANNS
OUR PEOPLE & OUR SERVICES
Designed by entrepreneurs, hartmanns is an expansive yet highly personal location tailored to the needs of an international business community. From business and off-site meetings to conferences, these versatile spaces allow every event to set its own individual tone. Discerning event organizers will appreciate the passion for service shown by the hartmanns conference team.
The team works together to be available around the clock, addressing our guests' needs with professionalism and extensive expertise in conference management and service provision.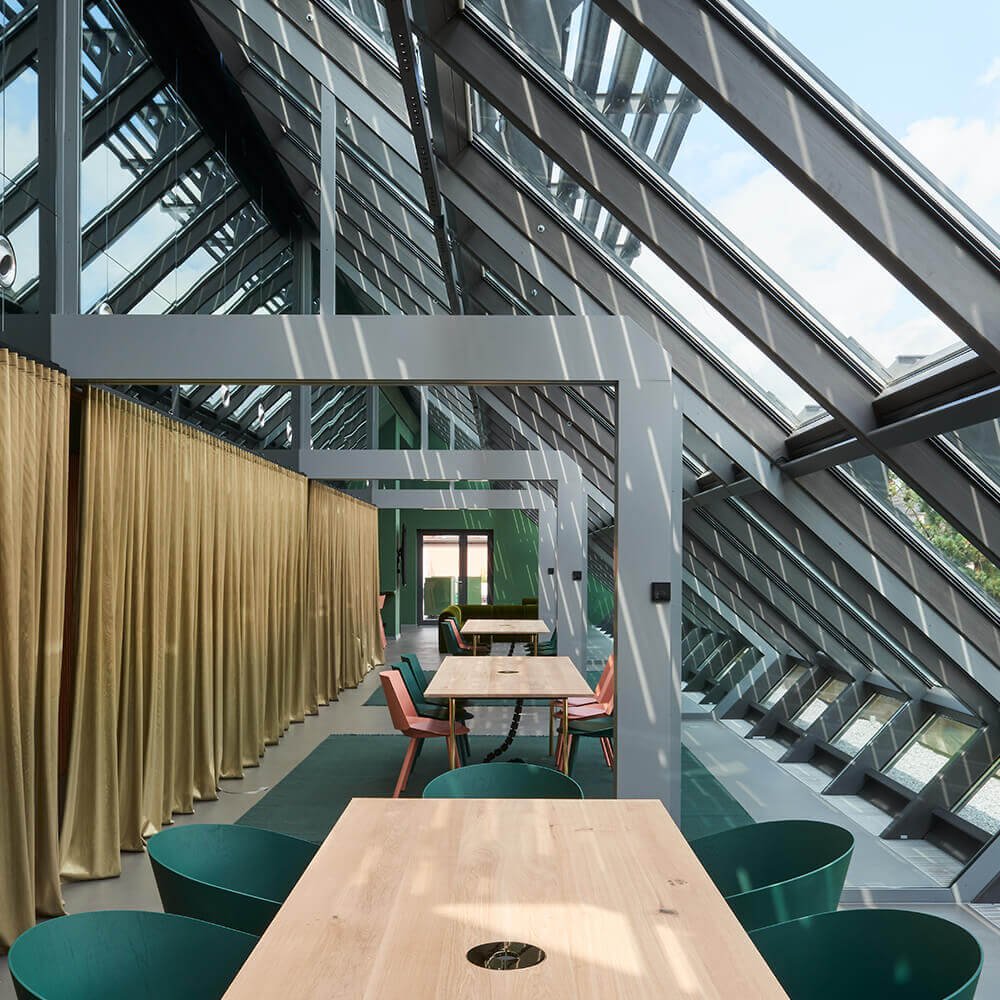 meeting area
INDOOR & OUTDOOR CONCEPT
The bright space of hartmanns Indoor Campus, with its contemporary glass architecture, combines with the interactive design of the Outdoor Campus a location that focuses concentration, inspiring teams to develop new mindsets and create innovations.
The attractively designed indoor space can be divided into three soundproof conference rooms equipped with state-of-the-art technical facilities and offering spectacular views of the Munich sky – often echoing the traditional Bavarian colors of blue and white. All three rooms can be combined individually or together for maximum versatility that extends to large-scale conferences.
This flexibility enables hartmanns to tailor its space to our rental clients' needs in terms of amenities and area – without impeding the attractive, modern design concept.
The contemporary conference rooms are complemented by the elegant Indoor Lounge with catering space, underlining hartmanns' role as a location for networking and socializing.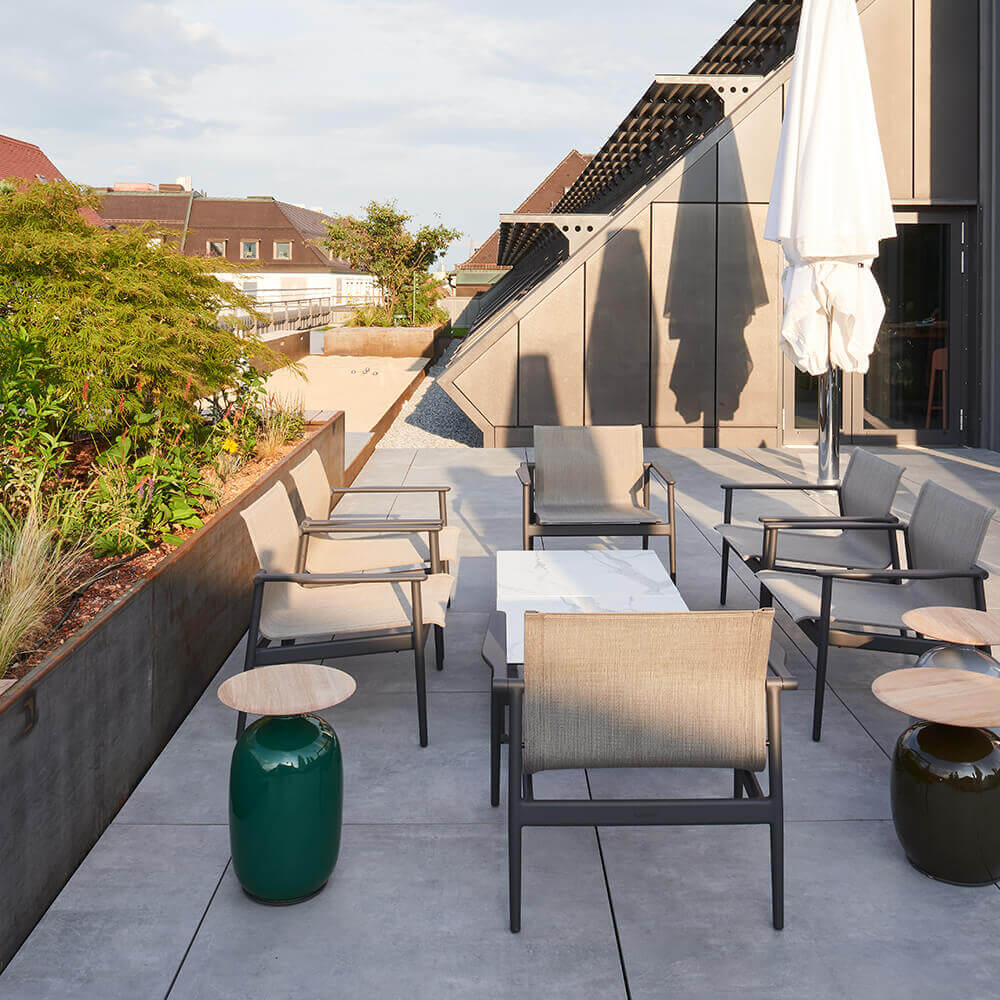 OUTDOOR LOUNGE
BOCCIA Court & LEISURE COURT
As well as urban gardening as an opportunity to recharge the batteries, hartmanns also offers what is probably Munich's loftiest Boccia Court and a Leisure Court, encouraging team spirit, providing the chance to get to know fellow players better, and guiding guests to find beneficial inner calm through mind-body equilibrium.